Massive reduction of function-sustaining cabling
Preventive fire safety systems, like for example pressure ventilation systems, must function in case of a fire. Therefore, not only the components must be designed to be fire resistant, but consequently also the associated cabling. Through the innovative bus-ring system expensive, function-sustaining cabling can be massively reduced. Ultimately, this leads to a significant saving regarding the construction costs, as well as a reduction of the fire load in your building. At the same time the safety level of your system is additionally enhanced, compared to conventional designs thanks to the redundant ring cabling.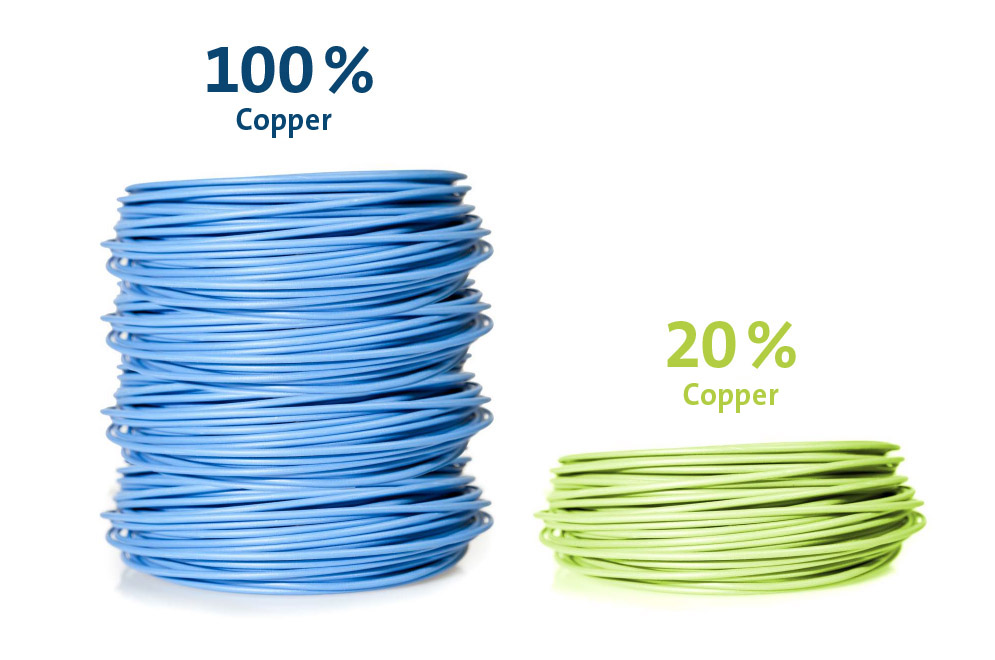 Integration of all components and systems
Certified modular fire indicator panel
Part of an integrated overview on fire control and the functionality of your system is the capability of the emergency services to override it, so that in case of an emergency the evacuation, as well as the fire and rescue operation, can be supported by fire detection and safety systems.
The modular and certified AGNOSYS fire and rescue services control panel simplifies the standard-compliant implementation and the corresponding integration into the matrix of your fire safety system.
Due to European-standards insertion panels, no manual programming of the fire and rescue services control panel within the matrix of fire safety systems is necessary any more.
Moreover, the wiring costs are reduced thanks to the ethernet-capability and the plug-and-play feature, allowing it to be extended or adjusted on the spot at any time. This saves time, spares one's nerves and ensures that your property will be accepted as planned and can go into operation.
+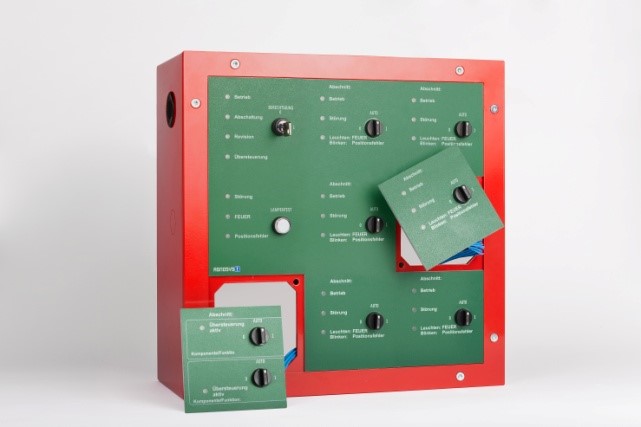 Automatic generation of the fire safety system matrix
Do you know the tedious task of designing a standard-compliant and fully-functional fire safety system matrix? The filling in and populating of columns and cells in Excel templates or similar programs with 0s and 1s?
This procedure is a thing of the past, with the innovative software tools and software assistants of the AGNOSYS Series F. With the help of the AGNOSYS Commander tool, the fire safety system matrix for your particular property is generated 100% automatically. This not only significantly simplifies your job but also makes light work of the documentation.
Automatic function tests, tests of scenarios
The Series F BR V1.0 supports your activities with countless features during the operation of your building. The system monitors all switching actions automatically and logs them. As a result, all control actions are traceable at any time. With the automated function tests and checks you can comfortably monitor and control the functionality of your fire protection systems at the press of a button at any time. This reduces your service costs substantially. All tests are documented automatically and are available as .pdf reports. Thus, you can guarantee that your systems will also operate in an emergency situation!